Self Publishing Blueprint
Write and self publish a book that sells on Amazon in 60 days or less
Self Publishing Blueprint is for you if you want to …
Write a book that will give you authority & status in your field of expertise
Publish a book that will sell on the biggest online book retailer in the world
Write and publish a book that will expand your market reach
Generate qualified leads so that you can market to them on an ongoing basis
There is a book in every one of us – but you have to go out and write it. The Self Publishing Blueprint course is the most comprehensive and supportive program that will take your book from idea to print in 60 days or less.
Anne Dunnett
I had wanted to publish a book for so many years, but every time I looked into it I was in overwhelm. Getting the attention of a traditional publishing house was out of reach and working with a vanity press was still very costly.  There were just so many moving parts.  When I sat down with Valentina everything was suddenly doable.  Her course on self-publishing was the solution I was looking for.  Suddenly the "moving parts" were organized into a step by step program.  What was once just a dream was now a reality.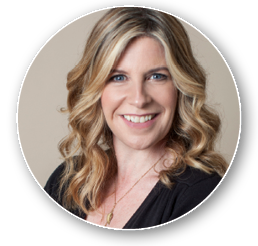 What's Included In The Program

8 x Live Weekly Training Sessions with Valentina, every
Tuesday, at 10AM (PST)/1PM (EST) Starting November 21 2017
How to select topic, niche and marketability of your book
Marketing tactics for pre, during and post launch of your book
Instructions on publishing both in eBook and paperback formats
Private online support group
Course notes
Lifetime access to course material updates
Three one-hour private sessions *
By the end of this program you will
Have a foundation for self-publishing this and every book you write in the future.
Create a title that sells
Write an attention grabbing description of your book
Learn how to leverage your book(s) to expand your market reach, boost your online presence and position yourself as the expert in your field of expertise.
*** This course is not designed for those who wish to write in the fiction genre.
I'm ready to invest in myself, write that book I've always wanted to, tell my story of challenges faced, knowledge learned and expertise acquired.  In my book I will share information that will inspire people to take solution-based, actionable steps to help them achieve desired results.
30-Day Money Back Guarantee
I also realize that I have a 30-day money back guarantee which means I can have access to the group coaching calls, ask questions, and if I believe that I'm not getting the value I expected, upon request within 30 days of this order I will get my money back.